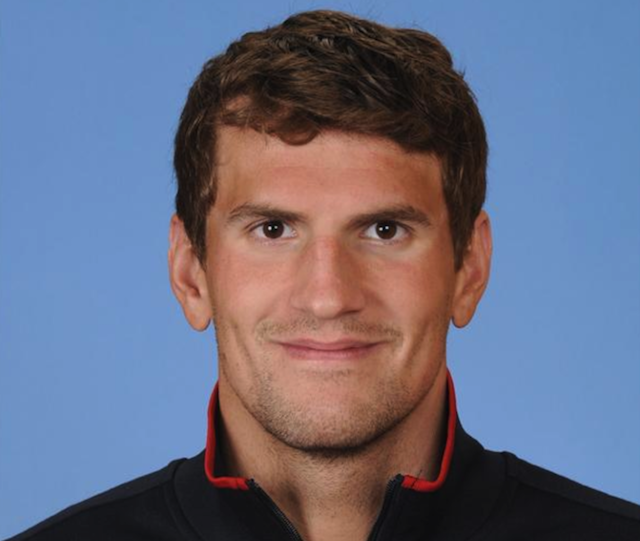 Charlie Houchin
CEO & Olympian
University of Michigan
2x Pan-American Games Gold Medalist
2012 Olympic Gold Medalist
2013 World Champion
USA National Team Member
About Charlie

A Raleigh NC native, Charlie graduated from the University of Michigan and blazed a trail from Southern California to Florida on his path towards making his first Olympic Team. Charlie trained with world-class coaches and individuals in both California and Florida, representing Team USA as a member of the National Team from 2009-2014.

After earning a gold medal at the London Olympics in the 4×200 Freestyle Relay, Charlie temporarily stepped away from the pool at the end of 2012 to lay much of the foundation for Swimmingly®.

Charlie's favorite part of the sport is the youth & parents involved in summer club swimming: Swimmingly's mission. Charlie believes that the parent volunteers and swimmers are the heroes of summer swimming–without them, the meets would not happen!

While training full-time as well as building the Swimmingly® team, Charlie traveled to Barcelona as a member of the 2013 World Championships. Representing Team USA, Houchin capped a successful post-Olympic year by winning gold in the 4×200 Freestyle Relay with Conor Dwyer, Ryan Lochte, and Ricky Berens. The quartet of men extended Team USA's dominance in the event to 10 consecutive years; the first victory in that stretch without Michael Phelps.

Swimmingly® saw one of its first victories in 2013 when the business attracted long-time Entrepreneur Mike Curran. Mike and Charlie's complimenting areas of knowledge and expertise successfully brought the partnership to fruition. However, it is both mens passion for serving the youth in the sport of swimming that made Swimmingly® a natural fit.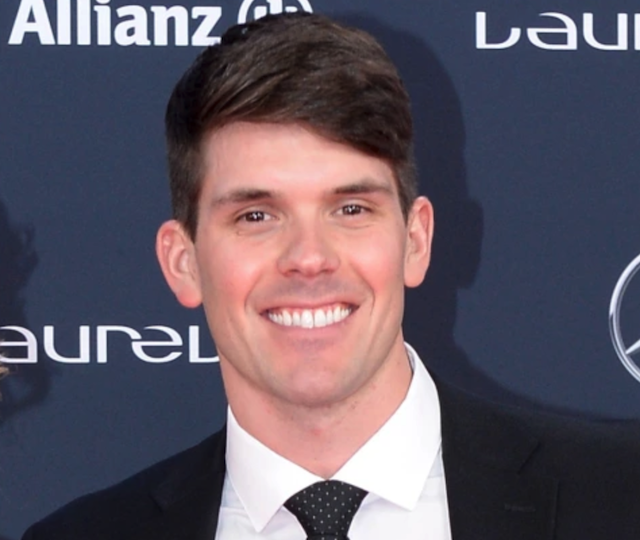 Hayes Johnson
President
University of Texas
Swim Team Captain
2010 NCAA Champion
USA National Team Member US Olympic Trials Qualifier
Capital Sports & Entertainment
About Hayes

Growing up with his four siblings, Hayes has a passion for developing young people to their fullest potential. Hayes' passion for swimming began at the age of four at his summer swim club. Hayes spent his age-group years training with the Nashville Aquatic Club and then represented the University of Texas Men's Swim Team from 2008-2012.

Hayes has qualified for both the World Youth Championship and National Junior Team. He was a finalist at the 2009 World Championship Trials, competed in the 2008 and 2012 U.S. Olympic Trials, and helped bring home a NCAA National Championship for the Longhorns. Hayes is a current Masters World Record Holder in the 200m Backstroke.

Because of his performance in the water and his leadership on deck, Hayes was elected team captain of the University of Texas Men's Swim Team. After graduating from the University of Texas with a dual degree in Sociology and Education, Hayes worked at Capital Sports and Entertainment (CSE) where he focused on marketing and sponsorship projects for Lance Armstrong and the professional and amateur cycling teams.

Hayes shared his expertise and love of swimming with the Hillwood Country Club, serving as their head coach before joining the Swimmingly® team. Through his eternal optimism and innovation, Hayes is thrilled to bring the ease and efficiency of Swimmingly® to the swimming community in order to make the best sport more accessible. When Hayes isn't working to improve swimming, he can be found in the midst of his closest friends and loved ones. He thrives off the energy of others, making authentic human connections, and sharing his passion for swimming.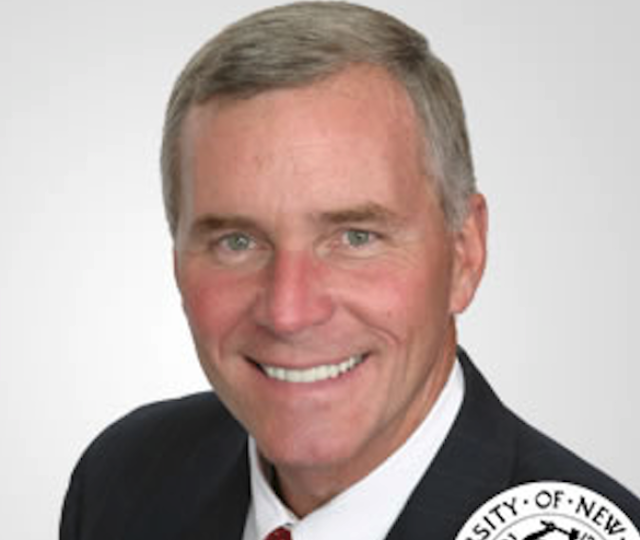 Michael Curran
Investor & Partner
Lifelong Entrepreneur
Curran Family Foundation
Founder, Triangle Aquatic Center
Swim Dad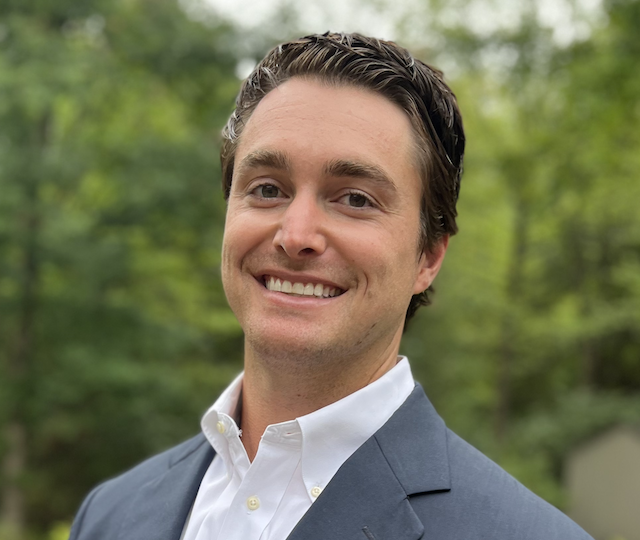 Jason Deana
Sales Manager
NC State University
Swim Team Captain
NCAA All-American
US Olympic Trials Qualifier
Carolina Hurricanes Octagon
About Jason

Jason began swimming at the age of six for his local summer league in Lansdale, Pennsylvania. Inspired by watching his older sister swim, Jason developed a strong passion and drive for the sport. He loves sharing that passion of swimming with others today.

Jason swimming accomplishments are numerous, including an individual High School State Championship in PA, qualifying for the 2016 Olympic Trials, and becoming an NCAA All-American at NC State University. Serving as Team Captain for NC State, he helped lead the team to its second straight ACC Championship in 2016, as well as the team's first Top-4 NCAA finish in over 50 years.

Jason majored in Sport Management at NC State and spent a year interning for Swimmingly®, then receiving a full-time Sales position with the Carolina Hurricanes. Before returning to Swimmingly® full-time, Jason worked for Octagon, a global Sports Marketing & Entertainment agency.

Jason's passion and love for swimming brought him back to Swimmingly®. With Jason's strong background in the sport industry and his passion for swimming, he joins the Swimmingly® team as another outstanding team member.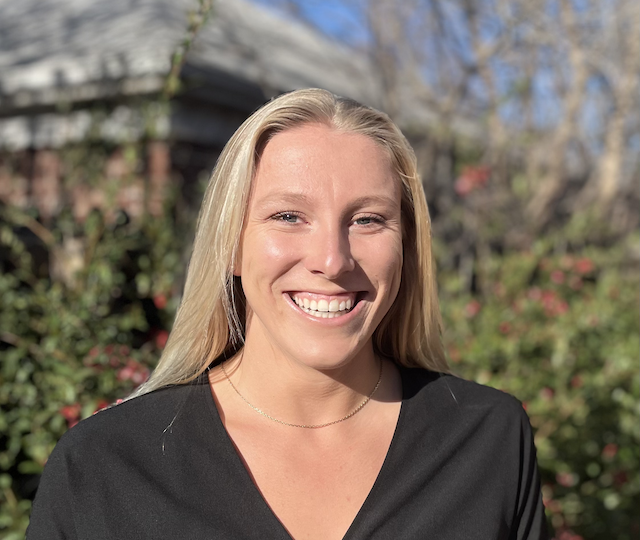 Aysia Leckie
Customer Success Manager
Denver University
Swim Team Captain
Canadian Olympic Trials Qualifier
Summit League Swimmer of the Year
CO Sportswoman Honoree
M.S. Applied Quantitative Finance
About Aysia

Aysia fell in love with swimming and everything the sport had to offer at an early age when she began competitively swimming with the Halton Hills Blue Fins. In high school, she competed for the Oakville Aquatic Club in Oakville, Ontario before making the trip across the border and swimming for the University of Denver from 2017-2022.

Aysia competed in the 2016 Canadian Olympic Trials and numerous National Canadian Championships, of which she contributed to the Oakville Aquatic Club winning the national team title in 2017. As a University of Denver Pioneer, Aysia's proudest accomplishment was being elected team captain for her Senior and Graduate years. During her time at the University of Denver, the Pioneers were able to continue their streak as Summit League Champions from 2018-2022.

Aysia majored in Marketing for her undergraduate degree at the University of Denver and continued her education at DU to achieve a masters in finance. After interning with Swimmingly for a year, Aysia is ecstatic to continue to share her passion and love for the sport of swimming by joining the Swimmingly team.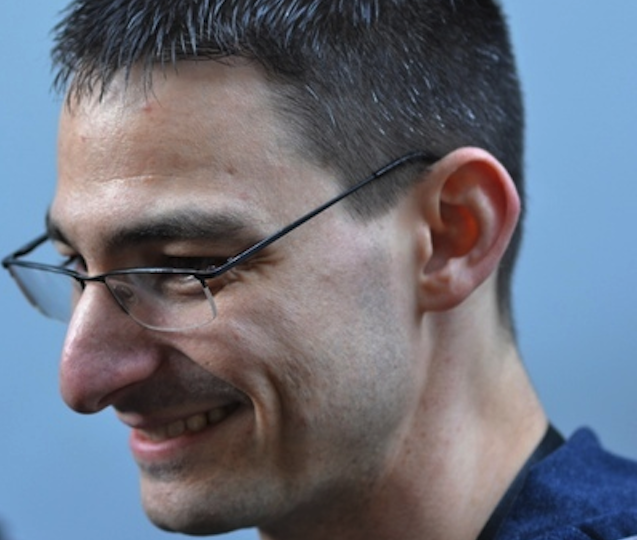 Keith Alperin
Software Architect
Northwestern University
HeliumFoot Software
Our Culture
Whether you are a summer leaguer, an Olympian, a student athlete, a parent, or a fan, everyone in the sport deserves a fun experience with lessons and stories that last a lifetime.