Become the champion your team needs. Lead the way to simpler, more enjoyable swim meets with Swimmingly.
| 6 | 42 | 202 | 3.9M |
| --- | --- | --- | --- |
| COUNTRIES | STATES | LEAGUES | RESULTS |

See Why Teams & League Use Swimmingly!
We will never go back to the old-school paper/stopwatch system. Our new volunteers and parents are loving the swim meets more than we could have imagined. Can't wait to see what the Swimmingly continues to add in the future!
Swimmingly continues to save our league so much time, paper, and frustration. The volunteers and parents LOVE having everything they need right on their personal device. Additionally, their customer service is AMAZING!
Game Changer! The team at Swimmingly has completely changed the way we run our summer swim league. We are now more efficient and more accurate thanks to the Swimmingly app.
Your Pathway to Streamlined Swim Meets: Explore our FAQs
Embarking on a streamlined swim meet journey? We understand that teams across various summer leagues, country clubs, year-round groups, YMCAs, and more - often have queries about transitioning to a new system. In our FAQ section, we've distilled the answers to the most common questions that resonate with all team types.
Whether you're a newcomer or a seasoned veteran in swimming, our FAQs are geared to guide you towards a well-informed decision. Dive in, understand the transformative power of Swimmingly, and take a step towards simplified, enjoyable swim meets. Your streamlined swim season is just a demo away.
1. What can I expect during the Swimmingly demo?
During the demo, we will walk you through the Swimmingly platform, showcasing how it streamlines swim meet management. You will get to experience firsthand our cloud-based team management system, our intuitive timing system, and the live results feature that keeps parents and spectators constantly updated. It's a great opportunity to see how you can save time, reduce paper usage, and require fewer volunteers to run a swim meet efficiently.
2. How does Swimmingly integrate with or replace the systems we are currently using to manage swim meets?
Swimmingly is designed to be a revolutionary upgrade to the traditional methods of managing swim meets, which often involve the use of stopwatches and heaps of paperwork. If your current process revolves around these manual methods, Swimmingly can completely replace this archaic process, serving as a modern, one-stop solution that simplifies every aspect of meet management.
If you are using other systems, our platform is versatile and maintains traditional integration points for entries and results, making it a seamless transition that doesn't disrupt the established processes in place. You'll find that with Swimmingly, you won't need any other tool to efficiently run your swim meets - we've got it all covered in one comprehensive, user-friendly platform. To understand how Swimmingly can integrate or replace your current systems specifically, we'd be happy to discuss it further in a tailored demo session.
3. Why choose Swimmingly?
Answer: Choosing Swimmingly means stepping into a streamlined, modern era of managing swim meets with unprecedented ease and efficiency. Here's why you should consider making the switch:
Zero Hardware Required: Say goodbye to bulky, expensive equipment. With Swimmingly, you don't need any additional hardware to get started.

Zero Upfront Cost: We believe in providing value without hefty initial investments. You can start using Swimmingly without any upfront costs.

Zero Installation Hassles: Our platform is designed to eliminate installation troubles. You can get started with just the device that's already in everyone's pocket. REST EASY: Swimmingly is approved for USA Sanctioned Swim Meets!

Quick Setup & Execution: The intuitive design of Swimmingly allows you to set up and run your meets in mere minutes, saving precious time and effort.

Inclusivity for Volunteers: We have revolutionized swim meets to be more accessible, making it a breeze for new volunteers to get involved and for seasoned veterans to smoothly "pass the torch."

Community Building: By simplifying the operational aspects, we allow teams and volunteers to focus on what truly matters - fostering community and nurturing the love for the sport.
Join the wave of change and experience how Swimmingly can redefine your swim meets, making them more enjoyable and manageable for everyone involved. Let's bring joy back to the sport, one meet at a time!
4. How is Swimmingly priced, and how does it impact our budget?
We have strategically designed Swimmingly's pricing structure to ensure it does not impose a direct burden on your organization's finances. Our goal is to provide a platform that offers immense value while being financially accessible. We understand that every organization has unique needs and financial considerations, which is why we offer tailored pricing structures to best suit your requirements. To get a comprehensive understanding of how Swimmingly can align with your budget while meeting all your needs, we invite you to schedule a demo with us, where we can discuss a pricing strategy customized to your organization.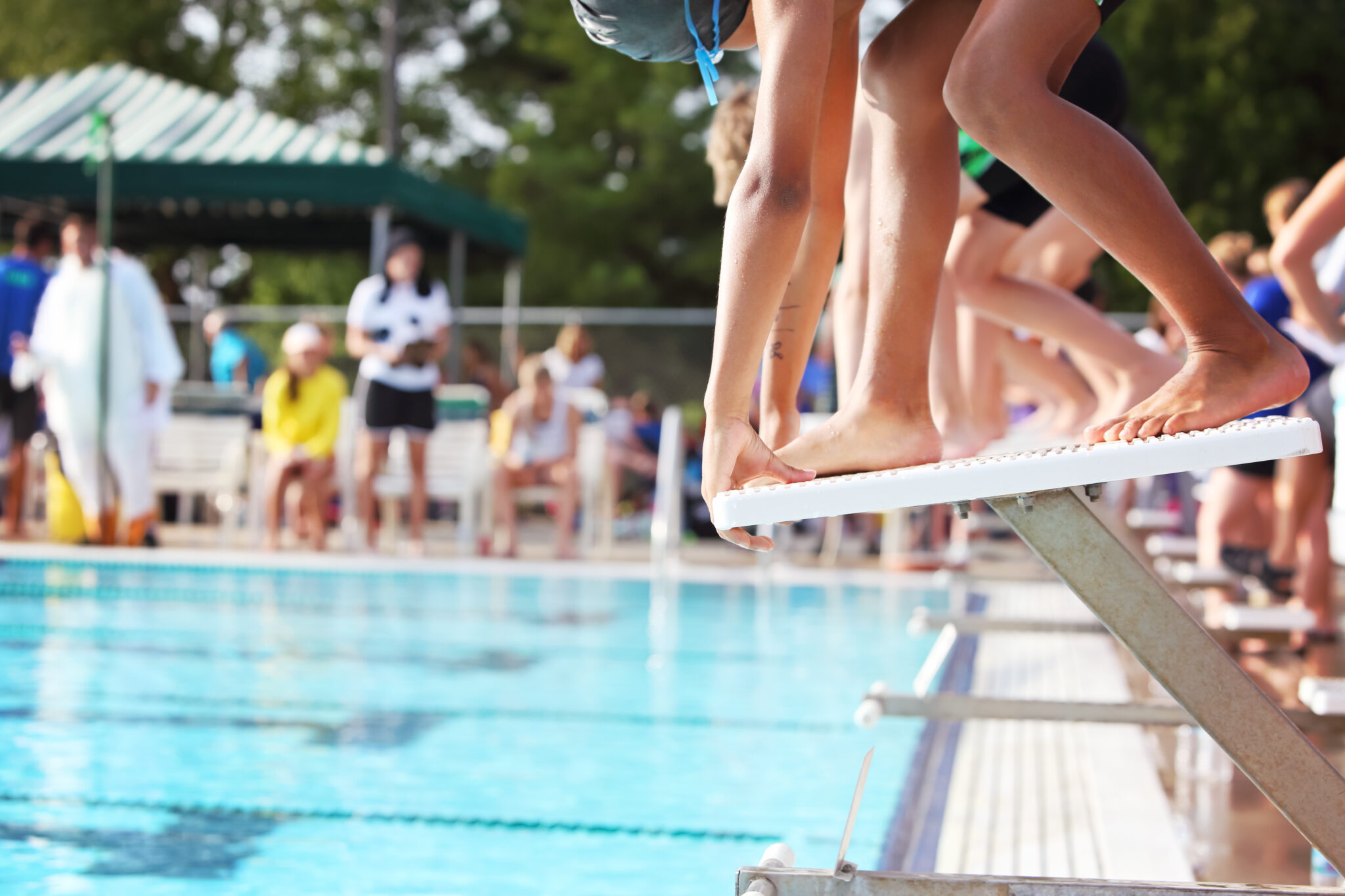 Don't Just Take Our Word For It
See for yourself how the Swimmingly platform can meet your team and league's unique challenges, needs, and interests in running simple and efficient swim meets. Complete the form above to get your free demo!